Thank you to all who attended the 79th Bath Horse Show, to the volunteers and the sponsors who helped make it such a success!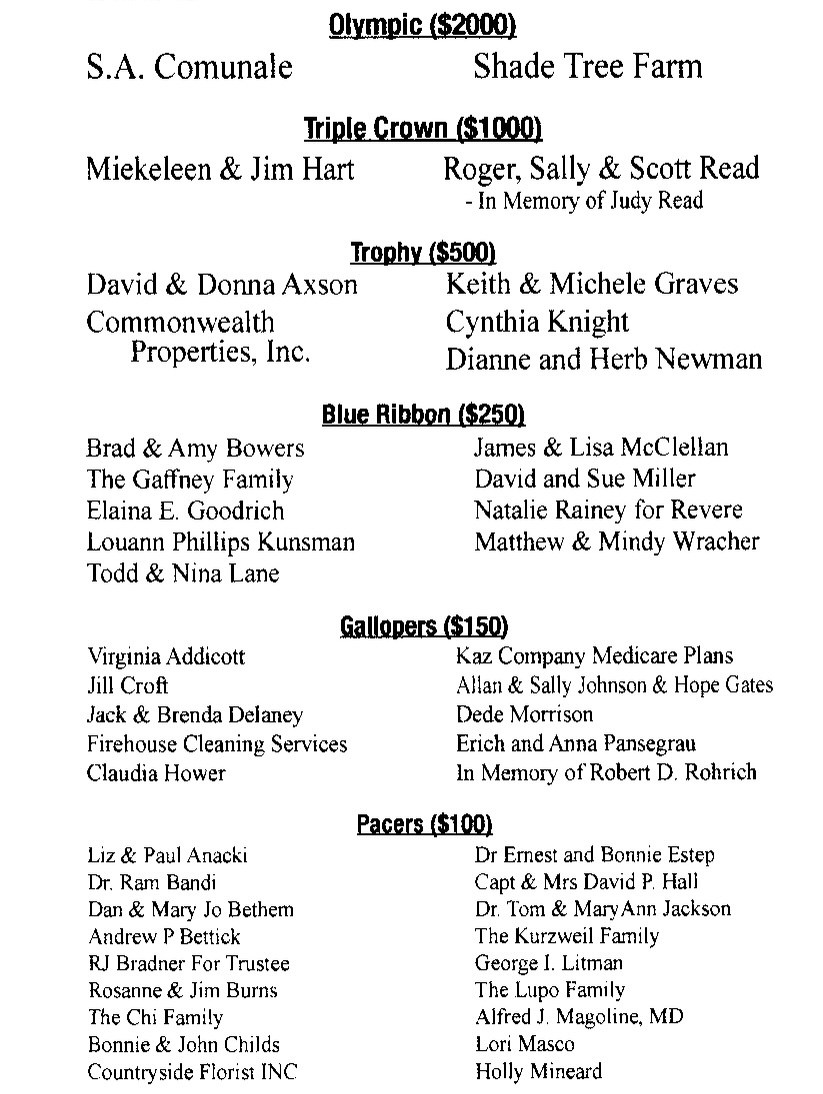 We had a very successful Bath Horse Show this year raising over $21,000.  The proceeds will be divided between Bath Volunteers for Service and the Bath Pony Club.  BVS proceeds will be used to fund charitable grants and scholarships within our community! 
Below is the flyer from the 79th show held in August 2023.

History of the Bath Horse Show
The Bath Horse Show was born in autumn 1944 following a discussion among friends, including Susie Cranz and her future husband, Robert Wyatt, during study hall at Bath High School, and it has become one of the mainstays of the Bath community at the end of each summer.
Not originally seen as a fundraiser, just a great opportunity to get in one more competition before the winter, the first Bath Horse Show was a great success and when the day was done, they had pockets full of crumpled dollar bills and change taken as entry fees or admission. After counting the proceeds, the horse show expenses had been met with enough left over to make a sizeable donation to the Red Cross.
After the second show in May of 1945, the older members of the Bath Riding Club were absorbed in college and jobs and gave up the horse show. Meanwhile, the Bath Fire Department had been organized and the volunteer firemen were looking for a fund-raiser, so the remaining Bath Riding Club members were happy to pass along the show for an even bigger and better annual event.
Starting over 50 years ago, Bath Volunteers for Service became involved with the show handling ticket sales, advertising, donations, "manning" the entrance gate and sponsoring the children's poster contest as funds were raised for the Fire Department. 
In 2016 when the Bath Fire Department decided to end their participation in the Show, two local non-profits, the already involved Bath Volunteers for Service, and the Bath Pony Club, with some start up help from the Bath Community Fund, joined forces to ensure the continuation of this community staple with the proceeds being divided between them to help to continue their respective outreach in the Bath community.